Hi there!
So a few days ago, SeriesGuide started to show an error message when marking something as watched (or not watched).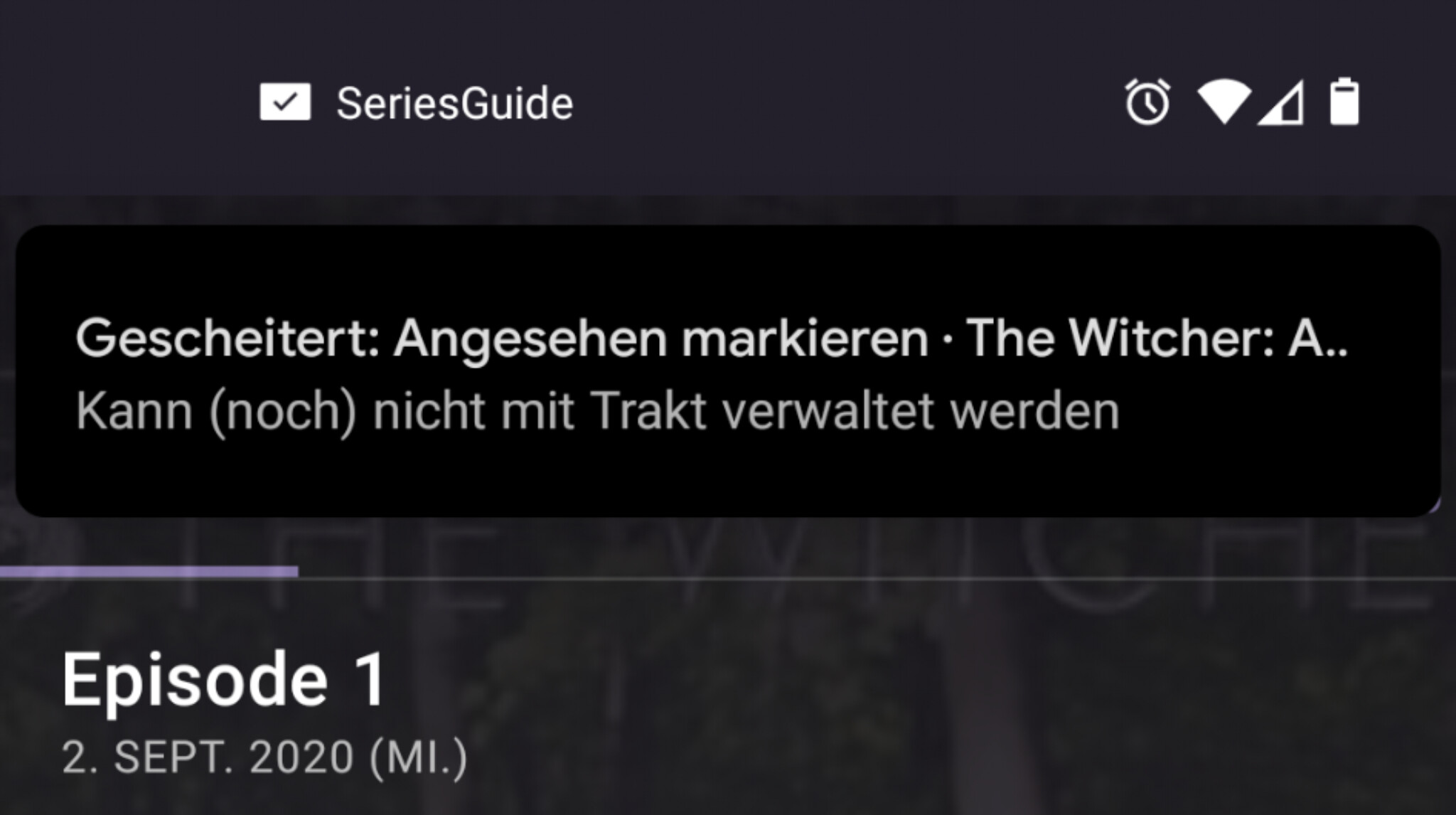 I already tried reconnecting the trakt account and revoked the permision inside my trakt account, but nothing changed. The app is still able to sync some titles from trakt to the app, in "history" all my on trakt marked shows are showing up. It also did not wirk with the stable version, I'm using the beta.
Before that, it worked just fine.
v60-beta4 (Database v49)
Android 11, Pixel 5
Thank you!