Say I have watched episode 8 of B99 Season 5 and episode on Trakt is watched.
On my shows list recently it seems like no updates get synced ( have tried force manually updating, discon and recon Trakt linking)
In screenshot, under show list its at ep 8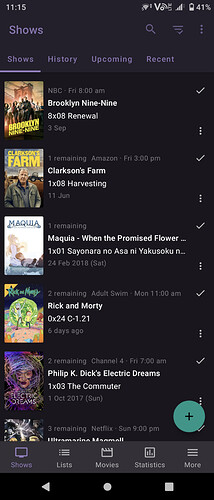 But if I click show list it actually knows it has been watch as in this screenshot
(new user issue, will add this ss as a separate comment)
Is it something new that I have to manually mark watched again in seriesguide?
My account is only synced to Trakt.
This is causing me a severe headache trying to track which shows I have actually watched vs not
Reinstalling from backup did not help
Checked debug view when I manually select update on the specific show but nothing happens too