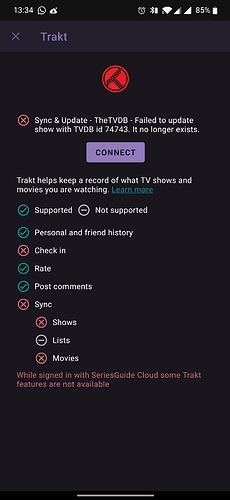 I'm getting this error when trying add my trakt.tv account any help with this?
Getting exactly the same after last update
It tells you that it can't update a show because it no longer exists on TheTVDB.com. The solution is to remove the affected show.
For this create a backup of your shows. https://seriesgui.de/help#backup
Then search the JSON for the tvdbId to find out which show it is. You can also email it to me, so I can do it.