Hi,
I'm trying to search for a specific show:
https://thetvdb.com/series/341493-show
It does have episodes, but I'm unable to find it.
I searched for both the Dutch and English title, but neither work.
I also tried the "share" method suggested in here:

Does anybody know why I'm unable to get it in the search results? Is there information missing in theTvDb?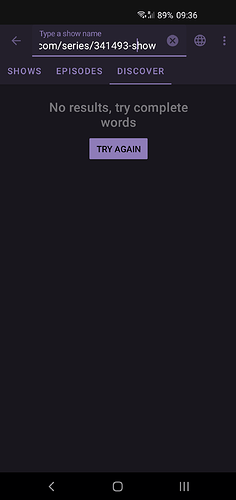 I'm on v58-beta6 (db version 49), if that helps.
Thanks for your time!