Thanks! Likely won't do that.
I came here to request the same. I like to use a narrow widget and this latest change makes it practically useless.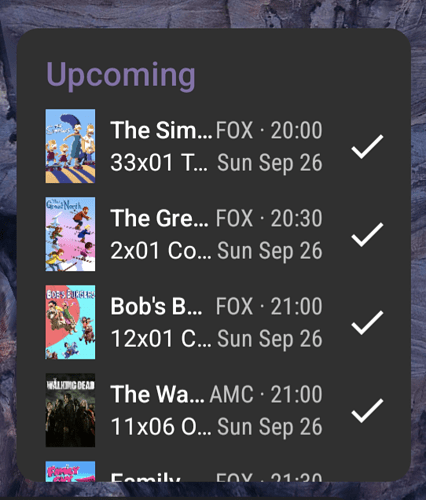 I'm also confused as to why anyone would want a watched button for upcoming episodes.
Please reconsider adding a toggle to make this optional.
To note here as well: the latest beta includes an option to hide the watch buttons from the app widget. Thanks again for your feedback on this!
Thank you Uwe, that is awesome!